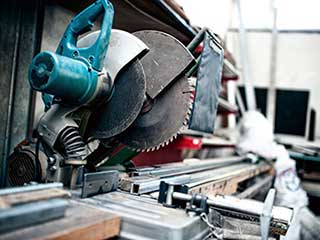 When your electric driveway gate at home fails, it can cause some serious inconveniences (and not to mention security issues) for you and your family. Keeping your home and property protected requires a strong first line of defense in the form of a correctly working gate. Yet these marvelous contraptions, as sturdy as they are, are subject to damages being inflicted upon them from a wide variety of debilitating sources. Luckily, when disaster strikes, having your gate repaired doesn't have to be a big and expensive deal.
What Seems To Be The Problem With Your Gate?
Electric gates can take damage slowly overtime from a number of sources. Harsh weather conditions from sunny or damp climates can cause rust, bleaching or rot to spread throughout the gate and its components leading to a need for wheel repair, hinge welding or gate restoration.
From Intercom Systems to Openers of All Brands – We've got You Covered!
Intercom systems are also susceptible to damage over the years, especially when it comes to rough weather. Your gate's motor may gradually take damage from the stress of its job as its various components wear down from friction, eventually leading it to fail and need possible replacement. Yet, even with all of these enemies at the gate, having problems seen to is easy enough, and should be done in good time to ensure that your gate keeps on protecting you and yours.
Skilled Driveway Gate Repair Techs
So if you have been having any problems with your driveway gate lately, perhaps it is time to have the problem seen to before it worsens or poses a risk to your security. Contact a technician from Garage Door Repair Livingston today to find out a little bit more about the maintenance and repair services that we have on offer. We are a professional gate repair service provider with plenty of experience operating locally, and we are here to help.
Call today!
Need more? We also provide:

Door Level Alignment

Install New Panels

New Garage Door Keypads

Belt Drive Opener Installation